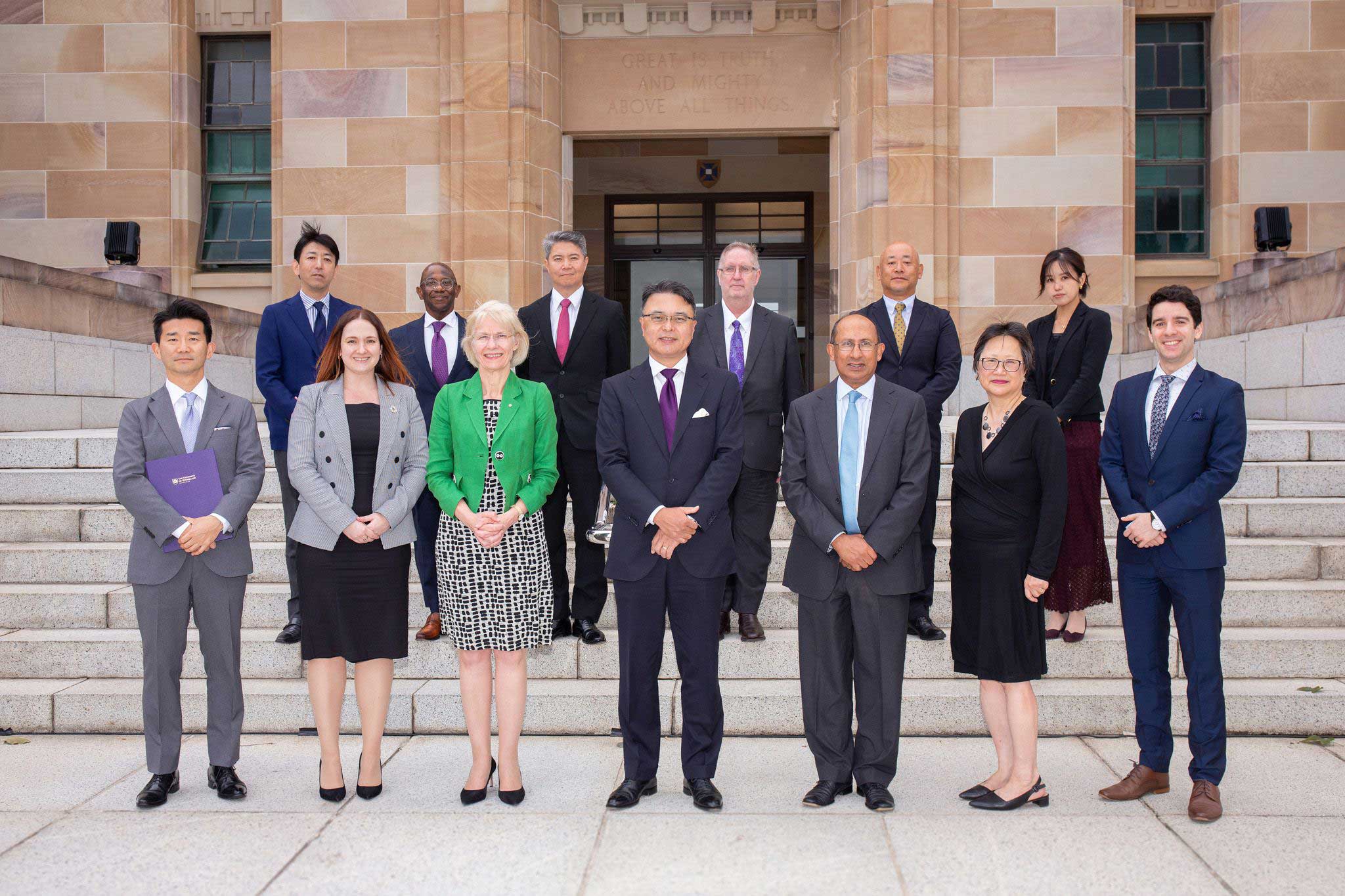 Mining engineering education will enter a new era with an agreement signed between Mitsubishi Development (MDP) and The University of Queensland.
A Future Mining Systems Initiative Director position will be established at UQ to drive the expansion of technology education in mining engineering, while endeavouring to increase Australia's supply of skilled mining professionals. 
UQ Vice-Chancellor Professor Deborah Terry said the initiative aimed to address the sector's demand for highly skilled workers with a broad skillset and an innovative mindset.
"We know that mining engineering students will still need the knowledge they gain from the traditional curriculum for the industry of the future," Professor Terry said.
"However, they will also require additional elements, and it is not sufficient to simply add more content to the degree."
MDP's initial commitment of $750,000 over three years will focus on integrating digital technologies such as automation, data analytics and robotics into the new curriculum.
Mitsubishi Development's Chief Executive Officer, Sadahiko Haneji, said the demand for skilled mining engineers was not only increasing year on year, but the traditional curriculum needed to fundamentally change along with the evolution of technology.
"Currently, there are too few graduating mining engineering students to meet industry demand," Mr Haneji said.
"When we learned that mining engineering students currently make up only two to five per cent of  wider engineering enrolments at UQ, we knew that something different was needed in addition to typical scholarships and research grants.
"Now, more than ever, our industry is trying to identify revolutionary ways to adapt to the age of digital transformation and decarbonisation."
The Memorandum of Understanding follows the implementation of a new engineering program and course structure, offering students the choice to major in Mining Engineering while pursuing a specialisation in Civil, Mechanical or Mechatronic Engineering.