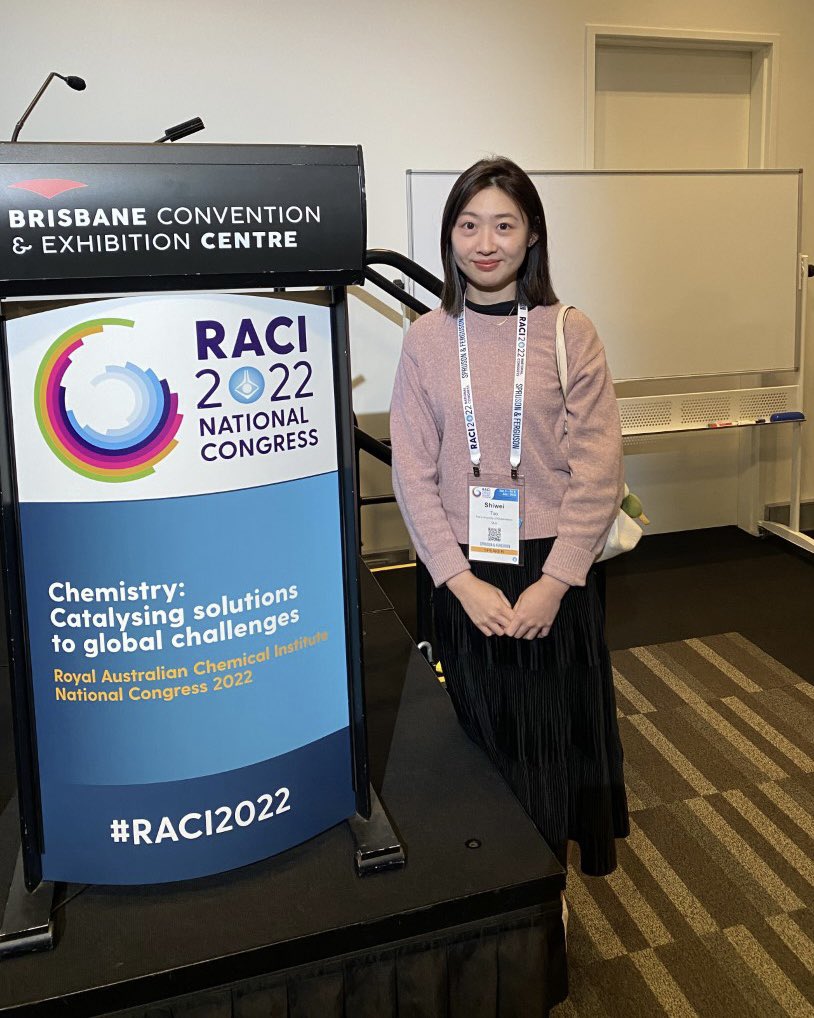 A University of Queensland graduate and PhD candidate has been awarded the Bloom-Gutmann Prize at the Royal Australia Chemical Institute (RACI) National Congress. 
Caroline (Shiwei) Tao received the award for the best student presentation after sharing her most recent publication, which looked at a simple, cost-effective yet practical strategy to improve the cycling stability of the aqueous zinc-ion batteries in large-scale applications. 
"It was my first time attending an academic conference and I didn't realise there was a competition, so I was quite surprised and also excited," Ms Tao said. 
Ms Tao is two years into her PhD, under the supervision of Dr Ruth Knibbe, Dr Miaoqiang Lyu and Professor Ian Gentle within the School of Mechanical and Mining Engineering.
She's hopeful her research will help to find more sustainable solutions when it comes to battery use. 
"Lithium batteries are dominating consumer markets, but lithium is not sustainable financially or environmentally," she said. 
"I think zinc is a very sustainable solution."
Dr Knibbe said it was an honour for Ms Tao to receive recognition early in her PhD project. 
"Caroline is an outstanding student. She has a great combination of curiosity, drive and intelligence," Dr Knibbe said.
"The Bloom-Gutmann Prize is awarded to the best student presentation at the Australasian Electrochemistry Conference. It was first awarded in 1978 and is named after the founding members of the Electrochemistry Division of the RACI, Professor Harry Bloom and Dr Felix Gutmann." 
Chair of the RACI Electrochemistry Division Chuan Zhao said the selection committee was impressed by the quality of Caroline's science and presentation. 
"We would like to congratulate Caroline for her achievements at an early stage of her PhD," he said. 
"We hope the award will encourage her to continue with her pursuit in research excellence and a career in STEM."
The RACI Conference is the premier meeting of chemistry professionals from across Australia and the world and was held at the Brisbane Convention and Exhibition Centre from July 3 to 8.